Breaking: Evidence Mounts that Capitol Breach Was Pre-Planned, Eroding Incitement Allegation in Trump Impeachment Trial
As former President Donald Trump's Tuesday impeachment trial approaches, there is a growing body of evidence in criminal complaints and affidavits that the Jan. 6 Capitol breach had been pre-planned, undercutting the allegation leveled against Trump that he is guilty of "incitement to insurrection."
A number of FBI affidavits filed in support of various charges—including conspiracy—against accused participants in the Capitol breach show evidence of pre-planning, reinforcing an argument made by critics of the impeachment trial against Trump, namely that participants couldn't have been incited by the president to break into the building if they had earlier planned to do so.
Sen. Lindsey Graham (R-S.C.) said recently that parts of the Capitol incident had been coordinated well before Trump's Jan. 6 speech. Trump's accusers have described the speech as a call to storm the building.
While Trump said in his speech that "we fight like hell and if you don't fight like hell, you're not going to have a country anymore," the former president appeared to be making a general reference to political activism, as he called on supporters to "peacefully and patriotically" make their voices heard during the Jan. 6 joint session of Congress.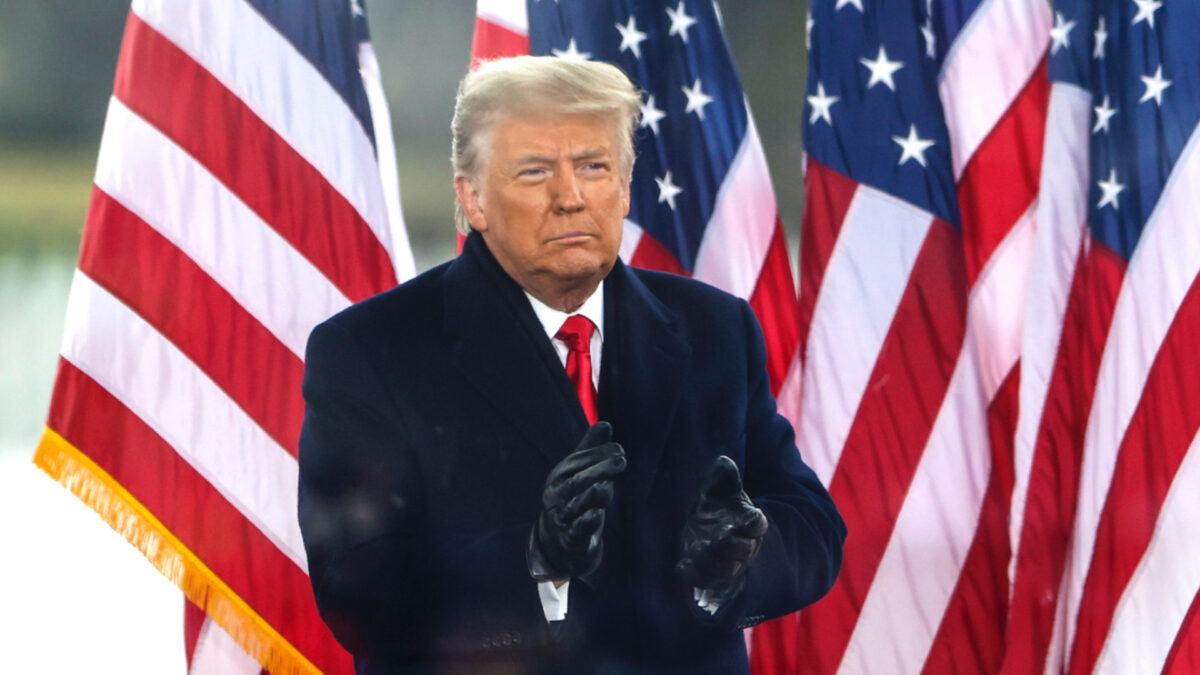 Graham, in a Feb. 1 interview on Fox News, said, "There's mounting evidence that the people who came to Washington preplanned the attack before the president ever spoke."
"If you open up that can of worms, we'll want the FBI to come in and tell us about how people preplanned this attack and what happened with the security footprint of the Capitol. You open up Pandora's box if you call one witness," Graham added, in reference to calls for witnesses to testify at Trump's impeachment trial.MOST READ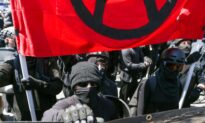 The former president's son Donald Trump Jr. argued in a tweet last month, "If these federal law enforcement agencies had prior knowledge that this was a planned attack then POTUS didn't incite anything."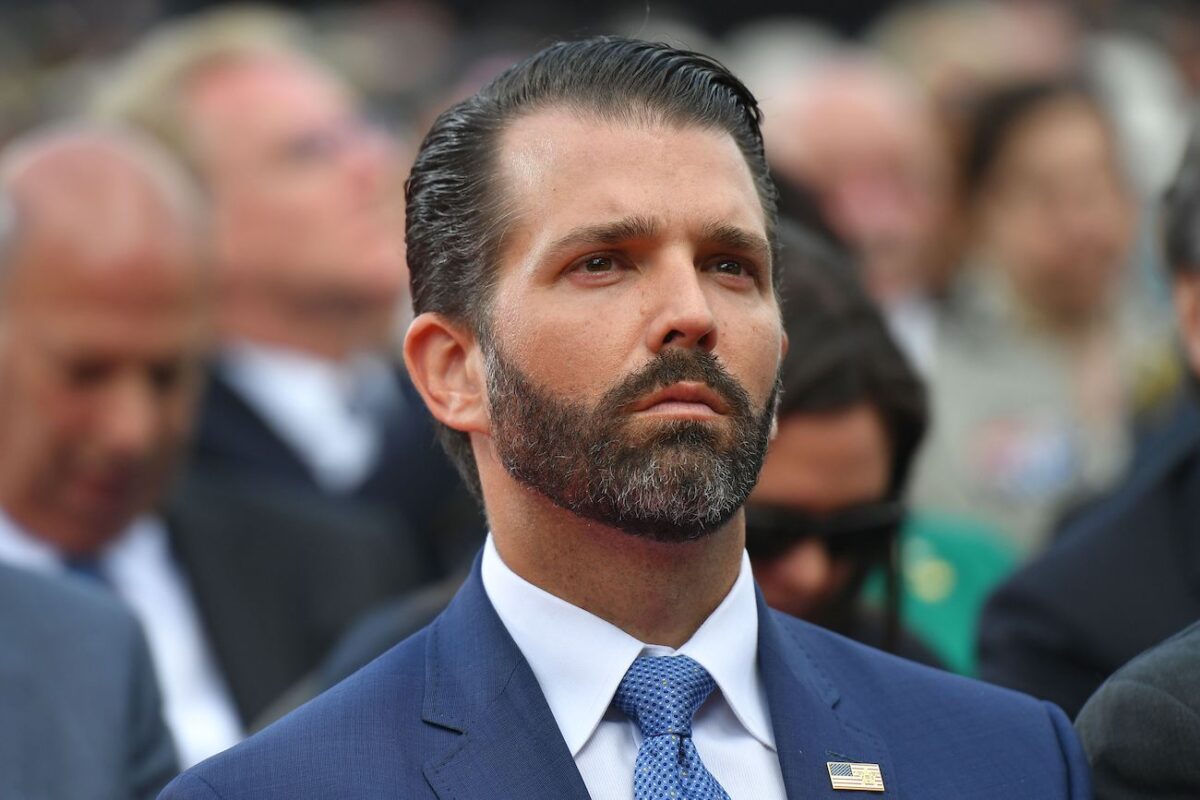 A review of some of the affidavits in Capitol incursion cases shows evidence of pre-planning.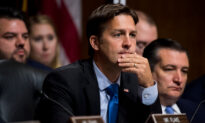 An affidavit (pdf) filed in the case against Thomas Caldwell, who is believed to have a leadership in the Oath Keepers group and who faces charges of conspiracy and conspiracy to impede or injure an officer, alleges that Caldwell and others planned parts of the incursion in advance.
"As described more fully herein, CALDWELL planned with DONOVAN CROWL, JESSICA WATKINS, and others known and unknown, to forcibly storm the U.S. Capitol," the affidavit states.
"Evidence uncovered in the course of the investigation demonstrates that not only did CALDWELL, CROWL, WATKINS, and others conspire to forcibly storm the U.S. Capitol on January 6, 2021—they communicated with one another in advance of the incursion and planned their attack."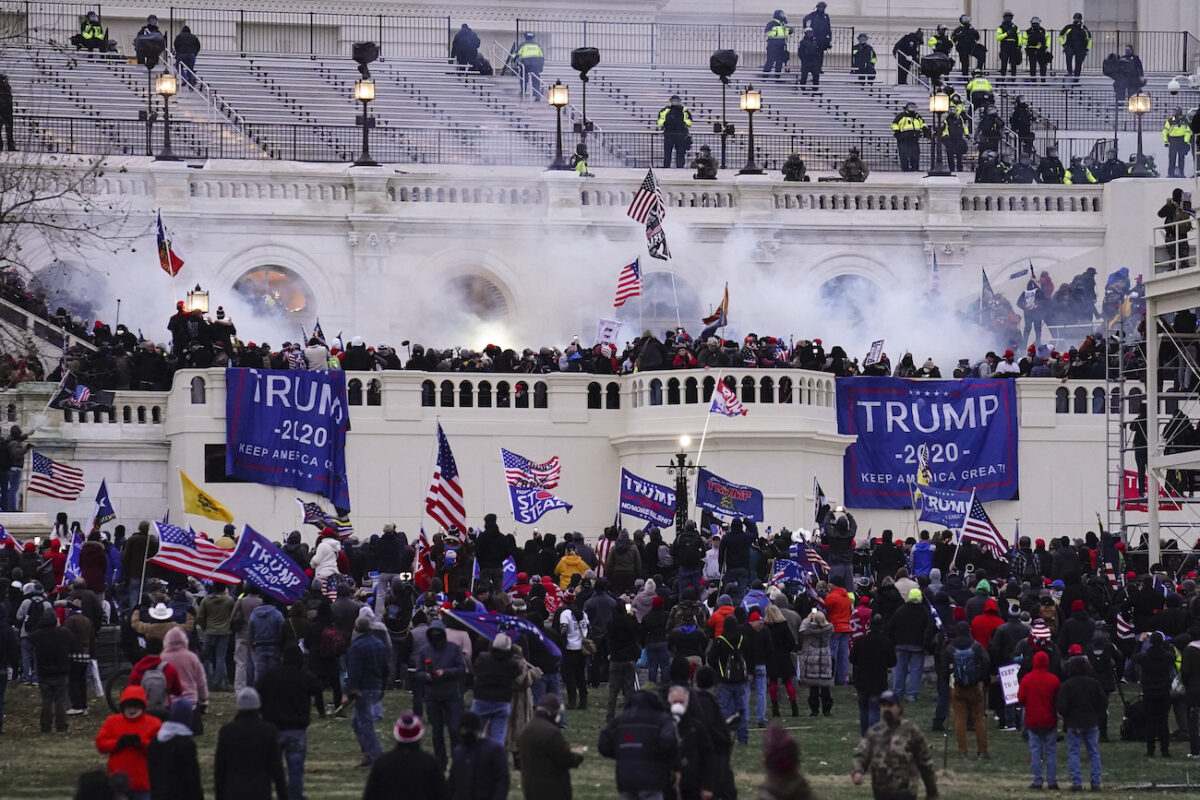 The document cites communication between Watkins and other suspected Oath Keepers during the Capitol incursion, noting that an individual whom the FBI believes to be Watkins said: "We have a good group. We have about 30-40 of us. We are sticking together and sticking to the plan."
Charging documents (pdf) against Eric Munchel and his mother, Lisa Eisenhart, both of whom face conspiracy charges, cite a Jan. 10 article in The Times of London, in which Eisenhart expressed that the two had gone into the Capitol as "observers" but quotes Munchel's characterization of the incursion as a "flexing of muscles."
"We wanted to show that we're willing to rise up, band together and fight if necessary. Same as our forefathers, who established this country in 1776," Munchel told the outlet. "It was a kind of flexing of muscles.
"The intentions of going in were not to fight the police. The point of getting inside the building is to show them that we can, and we will."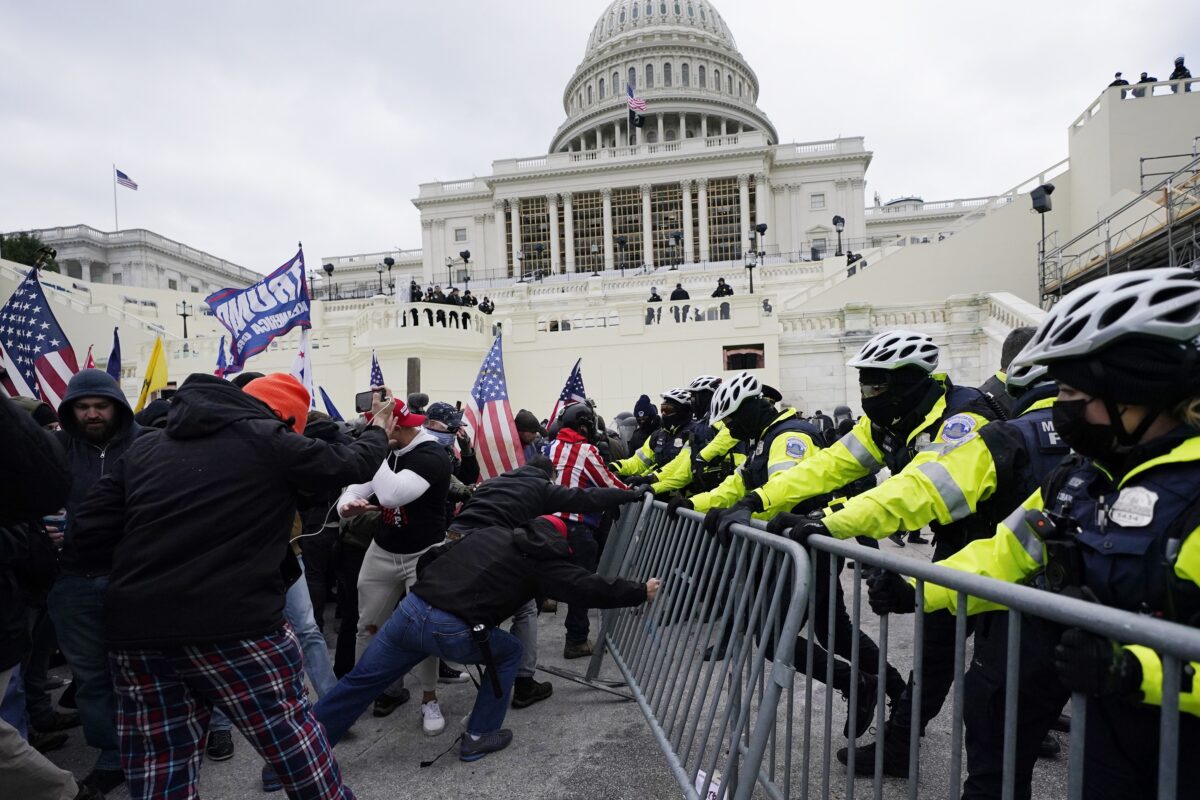 Alex Harkrider, who faces charges of conspiracy and unlawful entry with a dangerous weapon, was alleged in an affidavit (pdf) to have made statements about planning a "civil war."
The affidavit indicates that a witness contacted the FBI alleging they had photos from Harkrider's social media pages showing that he stated that he and others were "planning a civil war."
An affidavit (pdf) in the case against Andrew Bennett, who faces charges of disorderly conduct on Capitol grounds, indicates that "on January 4, 2021 at approximately 5:02 a.m. EST, Bennett posted the following, along with a photograph of a caravan of vehicles on a road carrying American flags: 'You better be ready chaos is coming and I will be in DC on 1/6/2021 fighting for my freedom!'"
Meanwhile, the FBI has said it notified other law enforcement agencies, including the U.S. Capitol Police, the day before the Capitol incursion about an online message about a "war" and storming the building. The FBI stated on Jan. 12 that the warning was issued through the Joint Terrorism Task Force, and the U.S. Capitol Police have members on the task force, The Associated Press reported.
The Washington Post reported that an FBI bulletin described that people had been sharing maps of the Capitol's tunnels and discussed rallying points to meet up to travel to Washington. The newspaper also reported that the document detailed posts calling for violence, including that "Congress needs to hear glass breaking, doors being kicked in, and blood from their BLM and Pantifa slave soldiers being spilled."
Biden erroneously claims that people who breached U.S. Capitol on Jan. 6 killed a police officer
Officer Brian Sicknick's manner of death was determined to be natural, and he died the day after the riot.
President Biden on Wednesday inaccurately indicated that rioters who breached the U.S. Capitol on Jan. 6 killed a police officer.
"Mr. President, when President Putin was questioned today about human rights he said the reason why he's cracking down on opposition leaders is because he doesn't want something like Jan. 6th to happen in Russia," a reporter asked Biden on Wednesday, adding that Putin communicated that he does not want the formation of groups like Black Lives Matter. "What's your response to that please?" the reporter inquired.
Biden said he believes "that's a ridiculous comparison. It's one thing for literally criminals to break through cordon, go into the Capitol, kill a police officer and be held unaccountable, and it is for people … marching on the Capitol and saying, 'You are not allowing me to speak freely. You are not allowing me to do A, B, C or D.' And so they're very different criteria."
U.S. Capitol Police Officer Brian Sicknick passed away on Jan. 7, the day after the riot, but the Washington D.C. chief medical examiner determined that the manner of death was natural and Sicknick had suffered strokes.
Virginia couple pleads guilty to misdemeanor in Jan. 6 Capitol riot
The husband and wife are third, fourth to plead guilty in incident. Over 400 people were charged in connection with the incident.
A Virginia couple has pleaded guilty to misdemeanor charges related to their actions during the Jan. 6 Capitol riot.
The couple, Jessica and Joshua Bustle, of Bristow, pleaded guilty in federal court Monday to one misdemeanor charge: demonstrating or picketing in a Capitol building.
Under a deal with prosecutors, the couple only pleaded guilty to one misdemeanor out of the four charged against them. The charge carries a possible jail sentence of six months and up to $5,000 in fines.
"There's no guarantee what the sentence will be in this case," Judge Thomas Hogan told the couple during the hearing.
Hogan also said he will set a sentencing date for them in four to six weeks, according to Politico.
On Jan. 6, Jessica Bustle posted on Facebook: "Pence is a traitor. We stormed the capital. An unarmed peaceful woman down the hall from us was shot in the neck by cops. It's insane here….Pray for America!!!!"
The couple said they were not originally planning on going to the riot at the capitol but decided to enter the building after they left an anti-vaccination protest they had planned on attending.
They are the third and fourth people, respectively, to plead guilty in relation to the riot.
The first, being Jon Schaffer, a heavy metal guitarist and member of the right-wing militia group the Oath Keepers, in April. While the second person to plead guilty was Paul Hodgkins, a Florida man who went onto the Senate floor during the chaos.
Fauci Says He's Too Busy to Get Involved With Border Amid Concerns of COVID-19-Positive Immigrants
Infectious disease expert Dr. Anthony Fauci said Friday he's too busy to visit the U.S.-Mexico border and that it's not his role to do so, responding to questions about Republican criticism that he's been silent on the throngs of people entering the country from COVID-19-infected regions.
Fox News' Neil Cavuto asked Fauci a series of questions about the torrent of criticism from prominent Republicans, who have accused the infectious disease expert of staying mum on COVID-19-positive illegal immigrants and who have complained Fauci is not using his influence to persuade the Biden administration to do more to stem the border surge.
Cavuto cited remarks by Sen. Lindsey Graham (R-S.C.), who in a tweet Friday became the most recent GOP lawmaker to take aim at Fauci, saying he needs "to go to the southern border and witness in person the biggest super spreader event in the nation—President@JoeBiden's immigration policies."
"These are largely coming from Republicans who have serious animus toward some of the things that you recommend and say, and maybe just you, period," Cavuto said.
Fauci replied by saying he has become a "symbol, to them, of anything they don't like about anything that has to do with things that are contrary to them, that are outside of their own realm."
"It's a little bit bizarre," Fauci added.
Calling Graham a "good person" that he's dealt with "well" over the years, Fauci pushed back against the Republican senator's comments.
"Equating me with things that have to do at the border. I mean, I have nothing to do with the border. Peter Navarro saying I created the virus? I mean, how bizarre is that?" Fauci said, adding, "I mean, is that a little weird?"
Fauci was presumably referring to a comment by former White House adviser Peter Navarro, who in a recent interview on Fox News called him the "father" of COVID-19.
Cavuto replied by saying what he thinks Graham was getting at was that, given the COVID-19 outbreak and "all the thousands that have been crammed in there," referring to holding facilities along the border, "maybe someone with your expertise should be down there just to monitor how worrisome the situation this is."
"Do you think it could be a super-spreader event?" Cavuto asked pointedly.
Fauci replied by saying that, "obviously, it is a very difficult situation at the border, we all know that," but added that he believes the Biden administration is doing all it can to alleviate the problem.
"Having me down at the border—that's really not what I do," Fauci said. "I develop vaccines, I develop countermeasures. I mean, having me at the border, I don't know why they're saying I should be at the border."
Cavuto countered by asking whether there was a need to closely monitor whether the influx of migrants, some of whom have tested positive for COVID-19, could be fanning the flames of the outbreak.
"Obviously this is a concern to the administration. I mean, the President himself has expressed that. We don't want people to be coming over the border," Fauci said.
Fauci said people crossing the border into the United States "are tested, to the extent possible. If they're positive, they're quarantined. That's what I know about it. No one is denying that it's not a difficult problem at the border."
"I don't know the reason for the animus," Fauci said, adding, "quite frankly, I'm so busy trying to do some important things to preserve the health and safety of the American people that I can't be bothered with getting distracted with these people that are doing these ad hominems."
In the interview, Cavuto brought up other Republican critiques of Fauci, including a tweet by Sen. Marco Rubio (R-Fla.), who called Fauci "a very good public-health official," adding that "his job is to advise policy makers & inform the public" but "NOT to decide what we can do, where we can go or which places can open or close."
"And his job is NOT to mislead or scare us into doing the 'right things,'" Rubio wrote.
"What we're saying is that we make recommendations based on scientific evidence and data. Because what you want to do is give the American people the information they need to make choices," he said, adding, "I don't think anybody would consider me a scare-monger."
It comes after Rep. Mo Brooks (R-Ala.) joined other Republican lawmakers calling on Fauci to use his influence to stop "a dangerous new foreign pipeline for COVID-19" along the southern border.
In a March 12 letter, Brooks and other GOP lawmakers sought action from Fauci while taking aim at the Biden administration for resuming what they called "the dangerous immigration policy of 'catch and release'" along the border.
"Hundreds of illegal immigrants" have been released at the border "on nothing more than a promise to appear at a future hearing," the letter said, adding that the releases were taking place with no testing or quarantine measures "despite the fact that Mexico now has the highest per capita COVID fatality rate in Latin America," he wrote.
The Biden administration has eased the Trump administration's "Remain in Mexico" policy that required asylum seekers to stay south of the border while their cases moved through the system. Since then, the number of children and adults at the border seeking entrance has surged.
More recently, Mark Meadows, the former White House chief of staff, wondered why Fauci hadn't been more vocal on the COVID-19 threat along the border.
"There was no policy, medical or otherwise, that Dr. Fauci wouldn't weigh in on when President Trump was in the White House," Meadows wrote in a March 31 tweet.
"Curious we haven't heard from the same Dr. Fauci on Joe Biden releasing thousands of COVID untested migrants into the U.S," he added, presumably referring to reports, such as one by The New York Post, which noted that some 2,000 illegal immigrants had been released without evidence of submitting to a COVID-19 test.