Trump calls into to talk with Laura Ingraham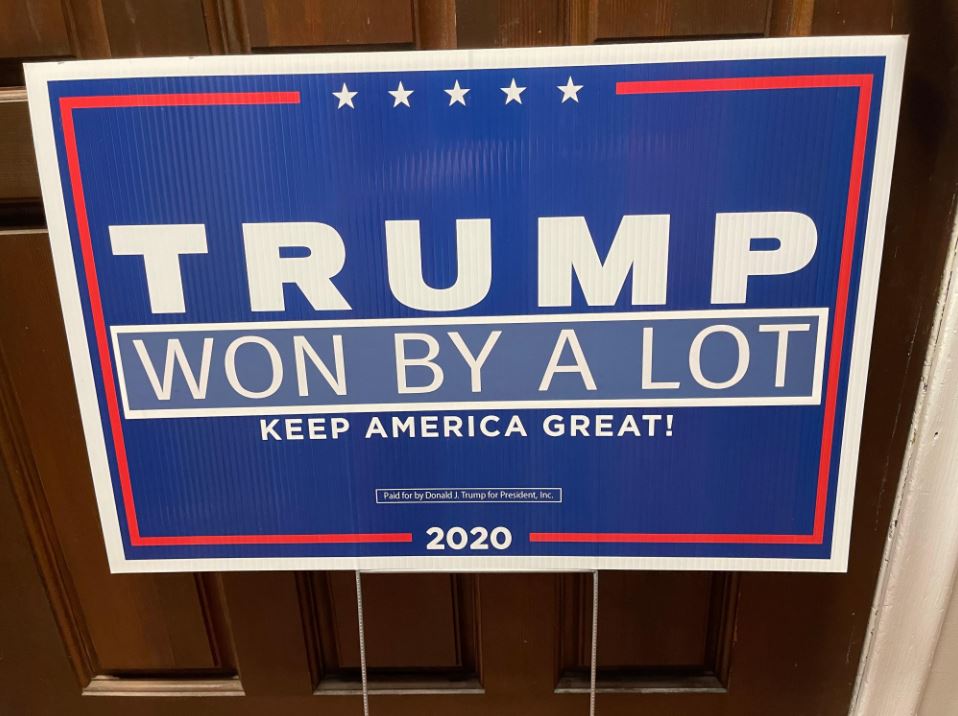 Biden Considers Ending Trump's Migrant Family Expulsions Next Month
The Biden administration is contemplating ending a Trump-era policy by which U.S. border officials could turn back migrant families to Mexico based on health concerns, Axios reported.
Title 42, a public health order implemented in March 2020 to protect America from an influx of COVID-19, resulted in tens of thousands of migrants being turned away. Axios said the White House is considering ending the order in regard to families by as early as July 31.
Administration officials have found it harder to defend Title 42 as U.S. vaccination rates climb, and death and infection numbers fall, Axios said.
"[It's] a public health decision that will be made ultimately on those grounds," a White House official told Axios. The official added the administration would not get ahead of any Centers for Disease Control and Prevention determinations.
Department of Homeland Security Secretary Alejandro Mayorkas agreed.
"It's not a tool of immigration policy," Mayorkas said of Title 42 during a trip to Mexico City Tuesday, according to Reuters. Mayorkas added the order would remain in effect as long as it would benefit public health.
President Joe Biden has been briefed on a plan for stopping the order, as well as the option of letting a court end it, Axios reported Sunday.
White House officials admitted to Axios that not enforcing Title 42 for families could lead to more migrants coming to the U.S.-Mexico border, and could intensify pressure to end the policy for single adults.
CDC officials and doctors who serve as consultants for the Department of Homeland Security have opposed using Title 42 order to expel migrants.
American Civil Liberties Union has put a temporary hold — until July 2 — on its lawsuit targeting the practice of expelling families while it negotiates with the administration.
Axios reported top officials have suggested Biden end the order, which has been sharply criticized by immigration advocates and many Democrats.
They argue the president should seize the initiative because allowing the ACLU to sue would force the Justice Department to defend Trump's policy, according to Axios.
A DOJ defense could result in sensitive information being released, and could be seen as contradictory to Biden's commitment to asylum, Axios said.
The report said that since March, Title 42 has been applied to less than half of family encounters along the border due to limited space in Mexican shelters and some Mexican states refusing to take in families with young children.
Also, the Biden administration has cited humanitarian concerns to set up a process for exempting more migrants.
Axios said more than 350,000 migrant adults have been expelled during the past 4 months.
The Associated Press reported Tuesday the U.S. donated 1.35 million doses of the Johnson & Johnson COVID-19 vaccine to Mexico, where officials say they will be available to residents in 4 border towns.
Mexican officials said there's no reason to continue restricting nonessential travel once the doses are administered.
As a senator from California, Vice President Kamala Harris signed on to an April 2020 letter with fellow Democrats accusing the Trump administration of violating federal law when it took the drastic step of implementing Title 42.
Politico reported Harris, whom Biden chose to spearhead the effort in solving the border crisis, has supported the administration's decision to keep the border closed under the very same provision, according to 2 people familiar with the vice president's thinking.
McCarthy demands COVID intel be declassified, Americans be allowed to sue China
California Republican also calls for moving 2022 Winter Olympics to punish Beijing.
House Republican Leader Kevin McCarthy demanded Sunday that the House Intelligence Committee's probe into COVID-19's origins be declassified and that China's sovereign immunity be suspended so Americans can have transparency and sue Beijing for reparations for the pandemic's toll.
"We should lift the sovereign immunity so the 600,000 individuals who died, their families could actually have justice and sue China," McCarthy told the Fox News show Sunday Night America.
The California Republican called for sweeping measures to punish Beijing and give Americans more transparency into how the pandemic started, including:
Relocating the 2022 Winter Olympics from China. "They should not be held in Beijing. If China lied to the rest of the world, why should the world reward them?"

Declassifying the House Intelligence Committee's data on where the virus originated from;

Limit the number of visas fo Chinese seeking to visit the United States;

Halt all U.S. funding to the World Health Organization for its failure to more aggressively pressure China to come clean about the virus earlier in the process.

"Think about who had to pay for this," he said. "Three million and eight hundred thousand people have lost their lives because China lied to the world. Six hundred thousand of those 3.8 million are Americans. And for so long, with social media denying our ability to even talk about it, of where it came from our having from Wuhan and others. The first thing we should do is declassify the intelligence. That would show us it came from Wuhan,."
McCarthy also criticized President Biden for sending $40 million in fresh monies to WHO with "no strings attached.
"We cannot get to the origin of this by listening to China or the World Health Organization," he said. "We should declassify the information and find first and foremost where it came from and let the entire world know."
Republicans blast Biden administration's plan to have VA cover gender transition surgery
"Advocating for taxpayer-funded gender transition surgeries is an absolute disgrace," Montana GOP Rep. Matt Rosendale said.
GOP lawmakers have leveled criticism against the plan for Veterans Affairs health coverage to include gender transition procedures.
"We are taking the first necessary steps to expand VA's care to include gender confirmation surgery — thereby allowing transgender vets to go through the full gender confirmation process with VA at their side," VA Secretary Denis McDonough said Saturday, according to CNN. "There are several steps to take, and that will take time," he said. "But we are moving ahead, methodically, because we want this important change in policy to be implemented in a manner that has been thoroughly considered to ensure that the services made available to veterans meet VA's rigorous standards of quality health care."
But House Veterans' Affairs Committee Ranking Member Rep. Mike Bost, a veteran who served in the Marines, took issue with the move.
"President Biden and Secretary McDonough should be less focused on winning the culture wars and more focused on helping the veterans who are suffering from the actual wars," House Veterans' Affairs Committee Ranking Member Rep. Mike Bost told the outlet. "Congress has been waiting for months for them to come to the table and help us deliver care and benefits to toxic-exposed veterans who are sick and dying. We have gotten no response," he said. "Yet, somehow they found time to decide that taxpayers should pay for gender transition surgeries at VA medical facilities."
Montana GOP Rep. Matt Rosendale described the move as a "radical policy proposal."
"Advocating for taxpayer-funded gender transition surgeries is an absolute disgrace," Rosendale said in a statement to Fox News. "This is yet another radical policy proposal by an administration with no concern for the reality of its harmful effects on those suffering from mental illness who have sacrificed for our country."